Arbitration & ADR Training
---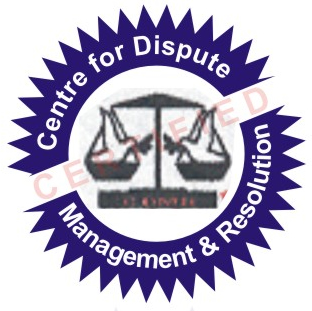 Mindful of the growing relevance of Arbitration and other Alternative Dispute Resolution (ADR) Techniques, as veritable means of effective dispute resolution and management, and the need to build efficient human capital capacity, to administer the processes,
 The Center for Dispute Management & Resolution (CDMR) provides effective training services on: 
| | |
| --- | --- |
| | Training for competence and efficiency in handling Arbitration matters, and the using of various ADR Techniques, such as negotiation, mediation, med-arb. , early neutral evaluation, mini trial, administrative panel, etc, in dispute resolution and management. |
| | The Training is tailor-made to suit your industry use and develop the individuals' potentials and competences in Arbitration and ADR practices. |
| | Coaching candidates to be able to enroll and perform well in the professional Arbitration & ADR examinations and assessments, as well as to effectively participate in competitions, relating to Arbitration & ADR, such as The Chartered Institute of Arbitrators' Entry Course, Special Membership and Fellowship assessment courses, international moot and mock Arbitration, and Negotiation and Mediation competitions. |
| | Enlisting professional Arbitrators & ADR Practitioners, and recommend them for appointment in various panels, and in relevant capacities, such as: panel member, registrar/administrator, counsel, expert witness, and pupil arbitrator. |
| | Rendering consultancy services in refresher practice update, industry-based dispute and conflict management scheme development, in –house training, etc. |
| | Designing and administering Arbitration & ADR Curriculum for Schools. |
|   | Setting up and administering Multi-Door Court House for the Judiciary. |
Nocs Consults & NIM Training Programme on ADR & MANAGEMENT
ADR & Management collaborative Training Programme by Nocs Consults & Nigerian Institute of Management (NIM) chartered, launched in April 2009, is a blend of Alternative Dispute Resolution (ADR) and Management skills and application of ADR processes and consensus building strategies for effective Management & Resolution of disputes and conflicts in workplace, business transactions and other legal / non-legal environment.
Participants are also eligible for Membership of Nigerian Institute of Management, nocs online forum and Certification as Mediator & Dispute Resolution Professional (drp) by the Center for Dispute Management & Resolution (CDMR), USA.